We're currently working on a video that will look like this: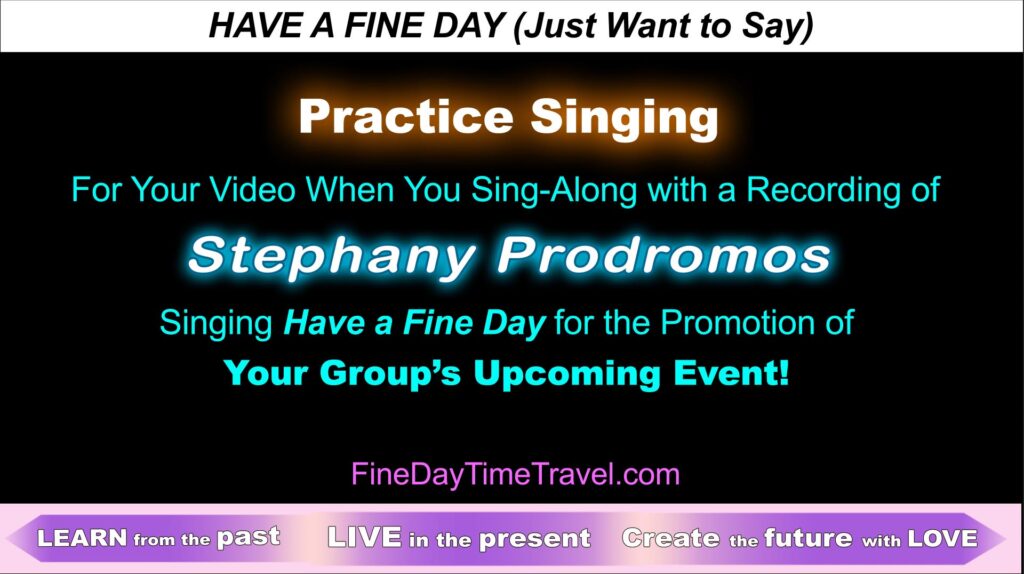 Besides promoting Stephany Prodomos, we'll showcase other vocalists here, who have donated their version of our Fine Day song for humanitarian groups who may want to use them.
For commercial videos that want to use a particular singer's version, the singer will receive compensation. The amount will be determined once we finalize a fee structure for sponsored promotional videos.
Vocalist's different versions of the friendship song will be featured in the FineDay Cafe Karaoke.